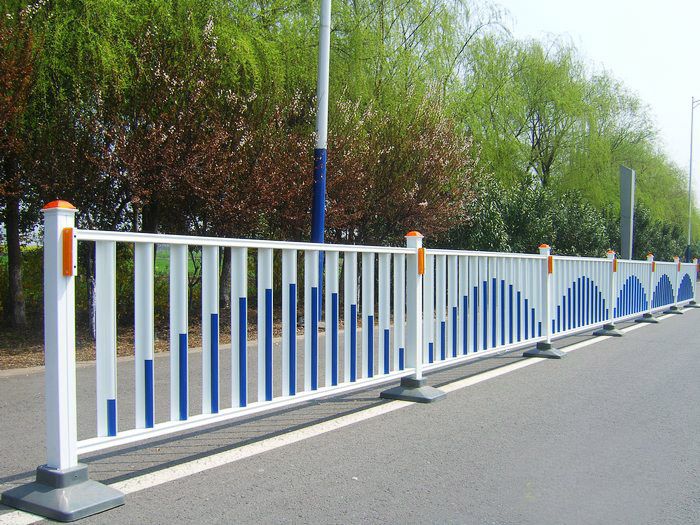 Introduction
Features
Specification
Photos
Application
There are two common road barrier of U-shaped bending and Bread tube plug. U-shaped bending also called the Beijing style barrier. All are made of hot-galvanized tubes, powder-coating surface, with the advantage of corrosion resistance, durable and beautiful appearance. Commonly used in the middle of the road or both sides of the road to have the function of protection, to prevent people or animals walking through the road, also to prevent the vehicle deviant, reduce car accidents. All the accessories can be design according to customer's requirements.
High strength, beautiful appearance, broad vision, wide vision, easy installation, feeling bright.
Landscaping, variety of colors, durable, not easy to fade and distortion.
Material: galvanized steel tube
Under horizontal tube: 40*60mm~50*40mm
Stand poles: 50*30mm
Pillar: 75*75mm~80*80mm
Height of pillar: 1.2m
The connection of poles and pillar: screws and connect plate etc.
The connection of pillar and ground: embedded, plus base is optional
Road barrier is widely used in family housing, gardens, villas, company, municipal, park outer barrier. Products made by hot galvanized steel, with strong corrosion resistance, high temperature resistance, low foundation requirements, long life span, environmental friendly. Can be customized according to customer's requirements, such as the height and width, also can choose the appropriate color according to their preferences.