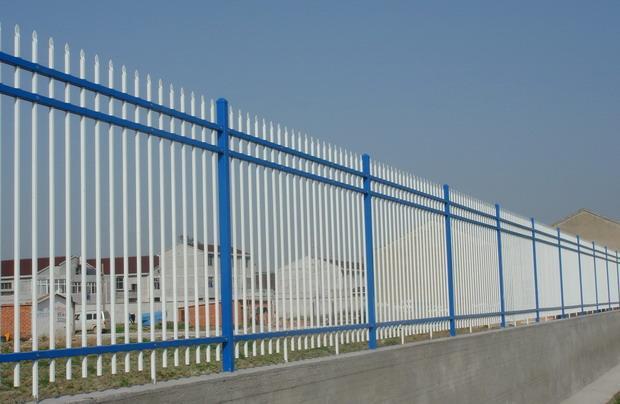 Introduction
Features
Specification
Photos
Application
Zinc-steel iron barrier is made by hot-dipped or cold galvanized tubes and pipes, it is installed and alternated between horizontal pipe and vertical bar, it is more convenient and efficient than ordinary barrier. With powder- coating surface, which has high strength, beautiful appearance, bright color and never rust, etc. All the accessories can be design according to the customer's requirements. Widely use in residential area, villa fence, park and other place.
High strength, beautiful appearance, broad vision, wide vision, easy installation, feeling bright.
Landscaping, variety of colors, durable, not easy to fade and distortion.
Specification: 1~2m (H)*3m (L)
Horizontal tube: 40*40mm~50*50mm
Pole: 20*20mm~25*25mm
Pillar: 50*50mm/60*60mm/80*80mm/100*100mm
Surface preparation: plastic spraying, dip plastic, hot-galvanize
The connection of poles and pillar: screws and connect plate etc.
The connection of pillar and ground: embedded, plus base is optional
Zinc-steel iron barrier is widely used in family housing, gardens, villas, company, municipal, park outer barrier. Products made by hot galvanized steel, with strong corrosion resistance, high temperature resistance, low foundation requirements, long life span, environmental friendly. Can be customized according to customer's requirements, such as the height and width, also can choose the appropriate color according to their preferences.