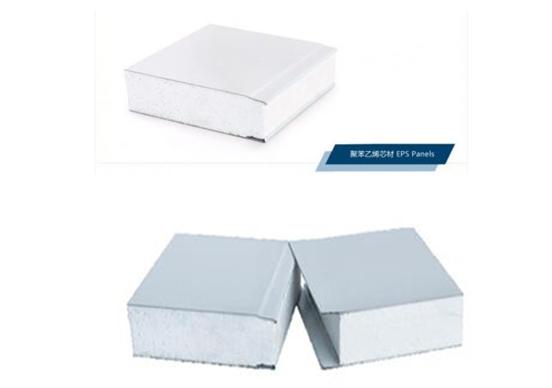 Introduction
Features
Specification
Photos
Application
Polystyrene sandwich panel (EPS sandwich board) is a new type of construction panel which made of outer layers both sides of pre-painted steel coil and inner layer of polystyrene. Processing by computer-controlled color steel shaping machine and covered with high-strength adhesive.
Characteristic: light weight, 8~14kg/m2, easy to install, short work cycle, lower cost, high-capacity, high-stiffness and intensity. Flexible for using, the length of panel is according to the project requirements and term of installation and transportation. Heat preservation and heat insulation, prevented sound pollution, High-performance characteristic of moisturizing, the average of thermal conductivity is 0.032kcal/m.
color steel sandwich panel

texture

relevant parameter

panel

color steel panel

thickness 0.256-0.5mm

baseboard

color steel panel

thickness 0.256-0.5mm

plate width

950mm/1150mm

plate length

clients can order according to the trim size

the thickness of the plate

50mm-150mm

insulation filler material

glass wool

unit weight 40kg/m3

the connection method

male female slot
EPS sandwich panel is widely use for the roof tile of prefab house, light steel villa, kiosk, factory, and other temporary buildings.