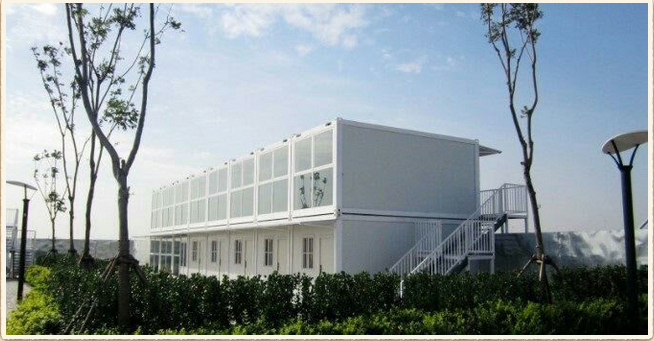 Introduction
Features
Specification
Photos
Application
Flat pack container house is the modular construction product, base on steel structure and light weight wall panel structure, which consists of top, base, corner column and 14pcs interchangeable wall panels, can be flat packing for land and sea transportation easily. This house can be use as office, dormitory, canteen, bathroom and combination of the large space, used on construction sites to meet the worker camps, field operations camps, municipal resettlement housing, the needs of all types of commercial buildings.
Flexible combination: The container house can be linked freely at length, width and height
through the linking kits for bigger structure and different layout.
Flat package: The standard house can be packed in one package, including roof structure, floor, wall panels, doors, windows and interior decoration.
Fast Installation: The standard house can be packed in one package for quick material collection and four workers can erect 5 units per day.
Economic transportation: 6sets of the flat package could replace the shipping space of one 40HQ container to save the transport cost and time.
Bodily movement: the forklift pockets on the cabin structure enables forklift capability and the corner casting structure enables lifting capability.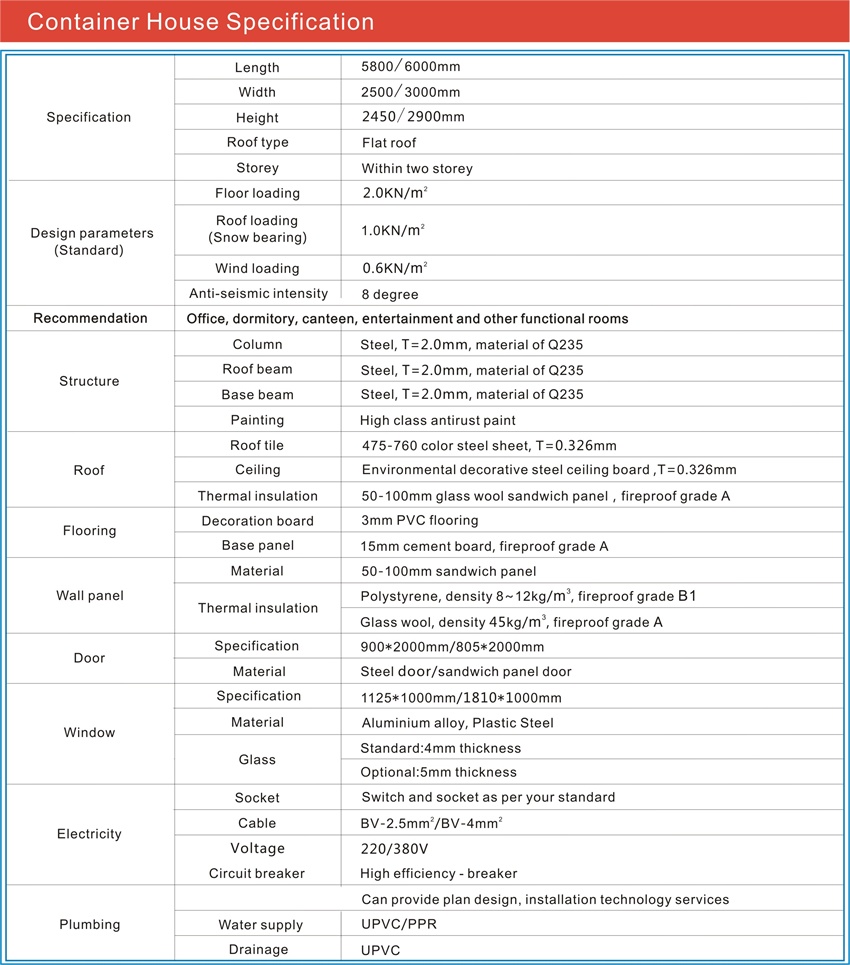 Office Layout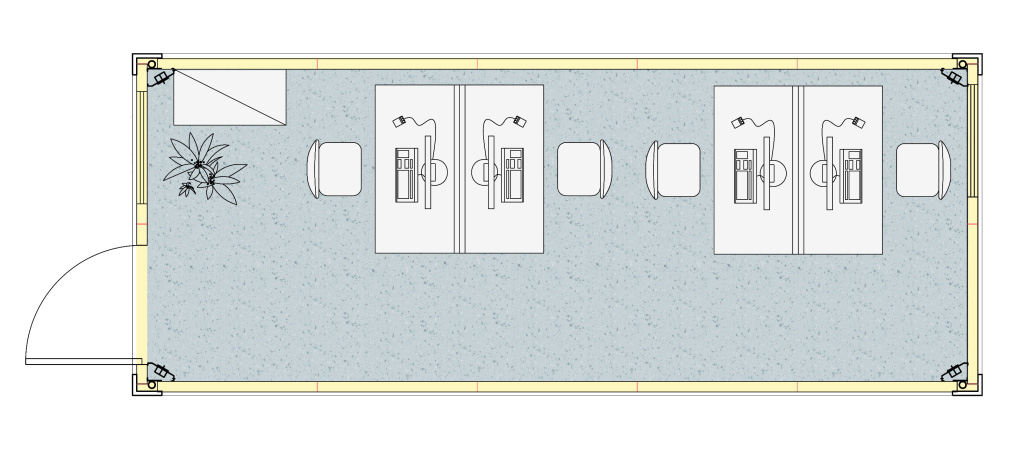 Dormitory Layout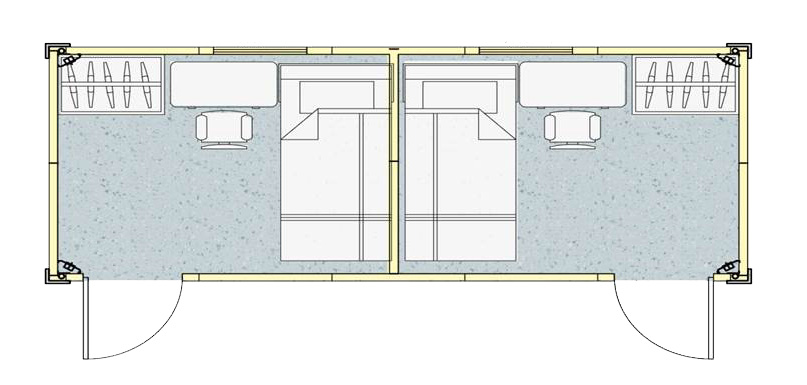 Bedroom with Bathroom Layout

Two Bedroom with Bathroom Layout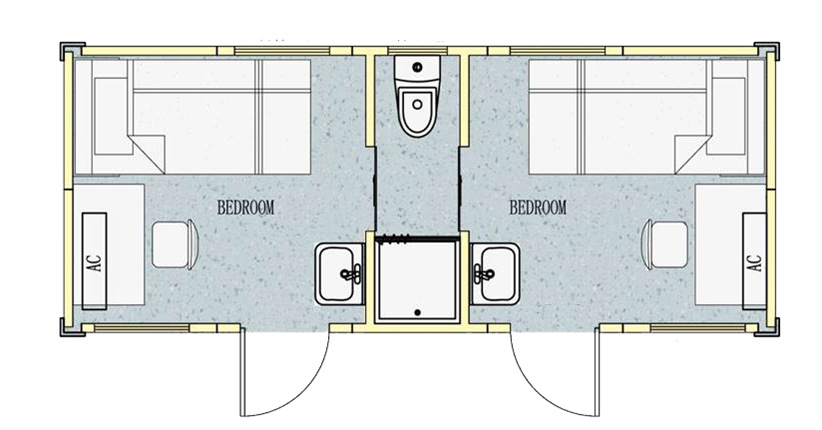 Bedroom with bathroom and kitchen Layout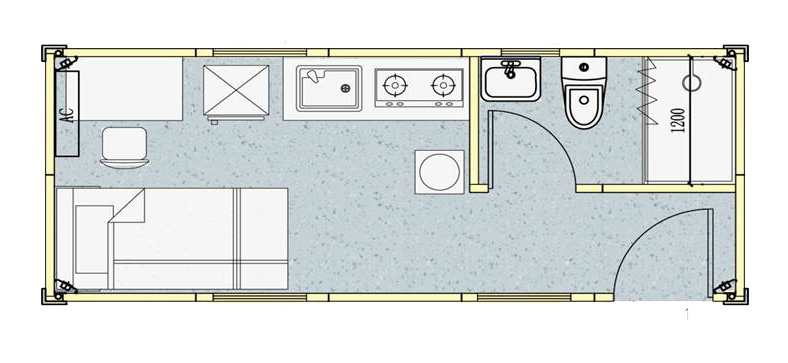 Shower room and Toilet Layout