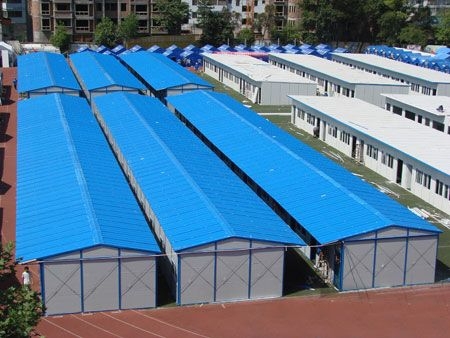 Introduction
Features
Specification
Photos
Application
K-type prefab house is a environmental and economical temporary building products, this prefab house is built on a light steel structure, surrounding with protective color steel sandwich panels, can be simply assemble in standard modules, with the components screwed together, and can be easily and quickly assembled and dismantled.
K- type prefab house of generalization, standardization and modularization design concept, fully implement the serialization development, factory production of temporary buildings, form a complete set to change supply, quick disassembling and several times repeated use of the advantages.
Since the K-type houses can be done building layer 2, layer 3, it is more suitable for land resource intensive projects. Combined with the domestic life of the construction site of land are generally more tense, K-type houses were accepted by domestic builders, and because of their many advantages has been widely accepted by the home and abroad builders, has been widely used in construction sites, government resettlement, municipal temporary buildings, large-scale events and various business activities temporary buildings and other fields.
The area computation rules for K-type prefab house:
1. Main area: The length of exterior wall panel x Width x Storey
2. The area of outdoor staircase and corridor = the horizontal layer projection area
3. Canopy area = half of the horizontal projection area of canopy
4. Total area = (1) + (2) + (3)
5. Standard two storey have two staircase, each staircase is 4.5m2, one staircase of three storey is 16m2, increase or decrease the area of stairs when the number of stairs changes;
6. Special cases: if the house with front staircase, each staircase is 5.5m2, and for three storey with front staircase is 18m2.
Notes:
1. After the complete installation of prefab house, the users are not allowed to change the structure, cannot remove any bolts, increase or reduce the partition wall. If you need to change the structure, need to with consultation agreement of factory.
2. Prefab house using steel structure connect together, the users fix up electrical lighting equipment, the wires can not be directly tie on steel structure, should be set with line pipe, wood or through isolation installation, to avoid electric shock.
3. Light steel structure maintenance paint once should be in 1-2 year, especially the ground steel, to extend the life of the product and keep beautiful.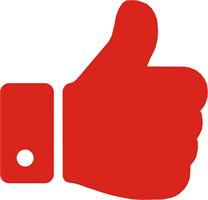 Energy saving and environmental protection----Standardized prefabricated factory production, housing materials for recycling use, disassembly no construction waste, low carbon and environmental protection;
Variety of options----one storey, two storey, three storey for optional, the panels can also be selected in accordance with thermal insulation, fireproof requirements;
Convenient transportation----a 40HQ container can load about 300 square meter K-type house;
Quick disassembly and assembly----Short construction period, four workers can install 120 square meters per day;
Flexibel design----Multiple modular combination, any layout design for internal space, door and window position can be adjusted flexibly;
Reliable structure----Anti-seismic intensity of 7 degree, wind resistance of 10 grade, floor load bearing 1.5kN/m3, roof load bearing 0.3kN/m3;
Long life span---- 8-10 years' life span by normal use, repeatable and recycled to use.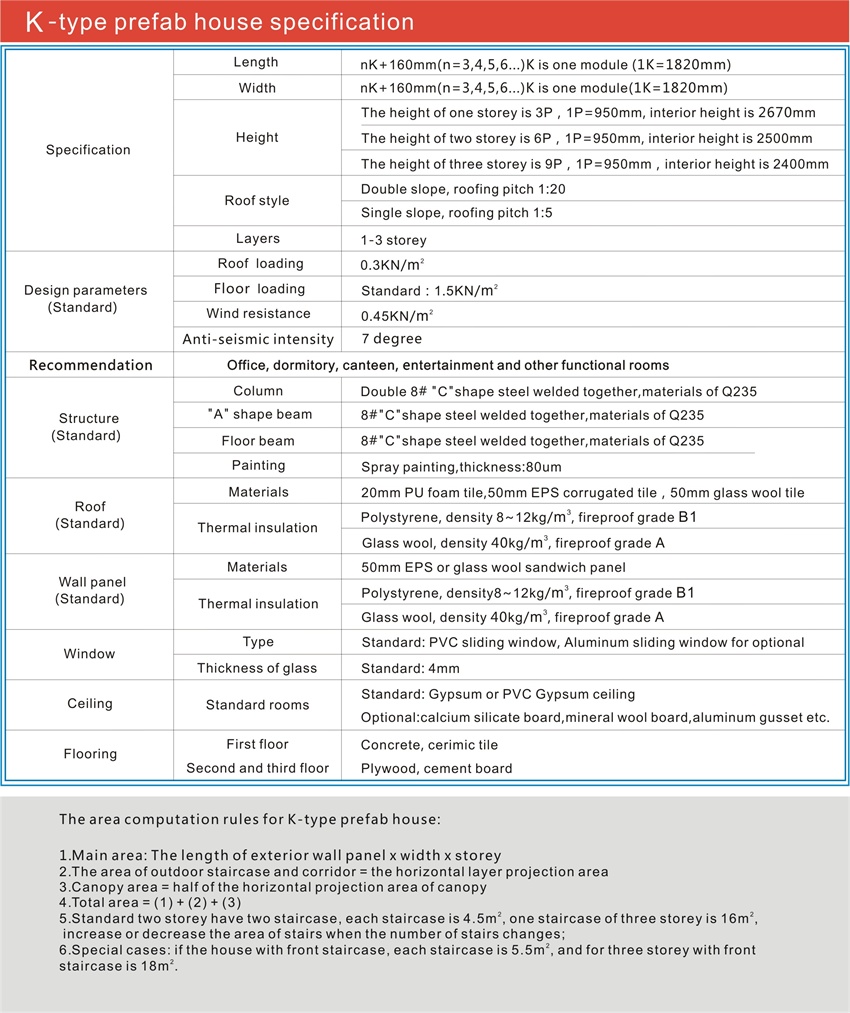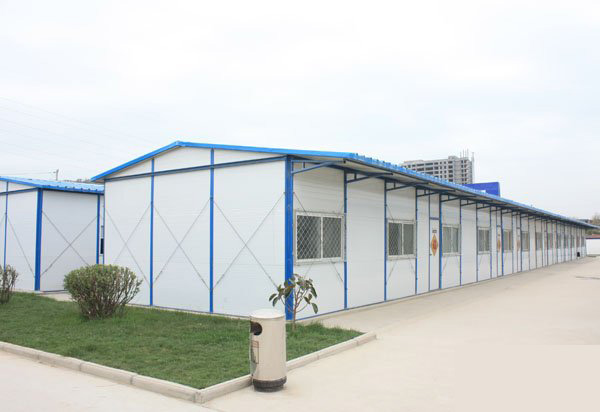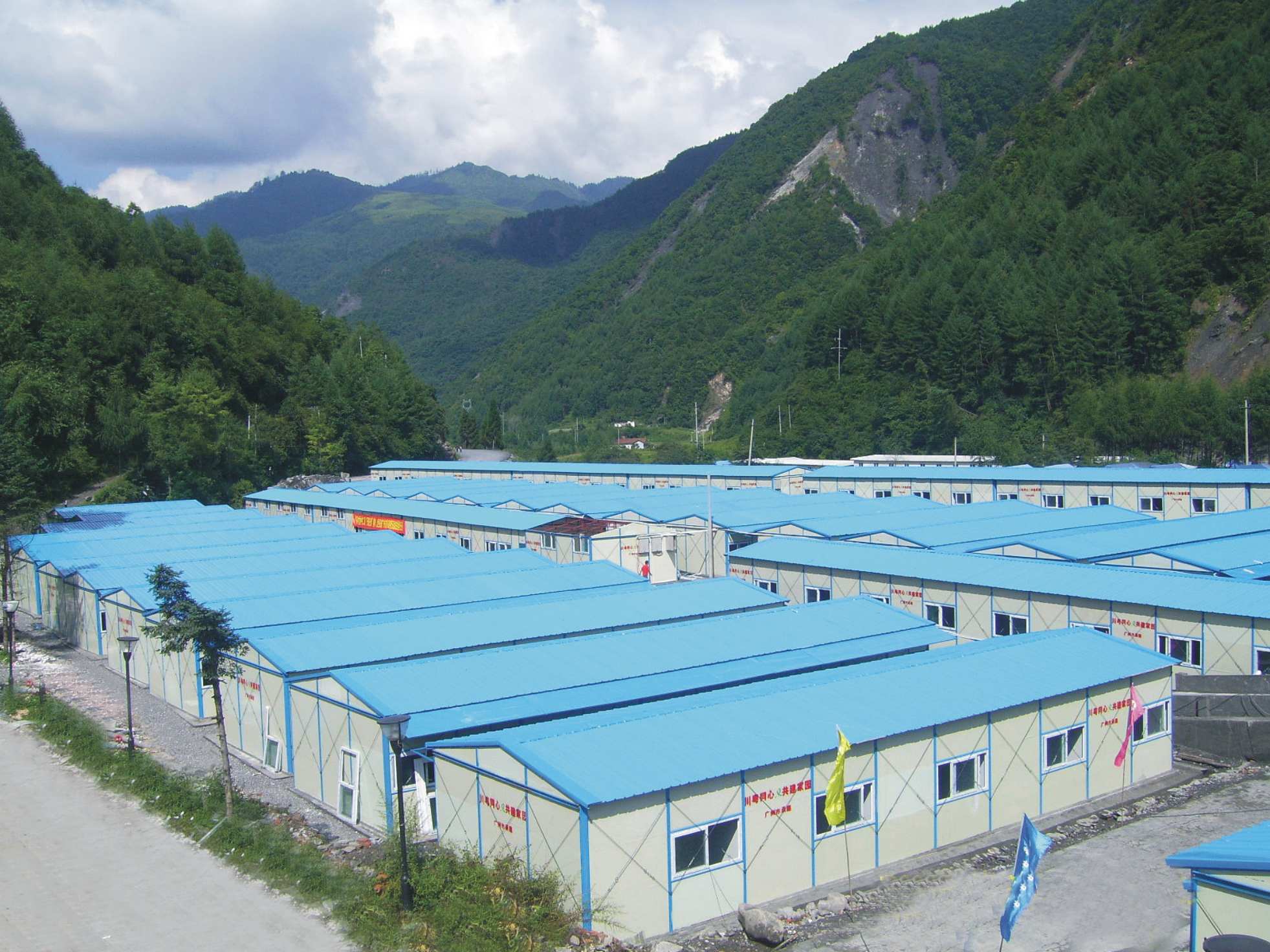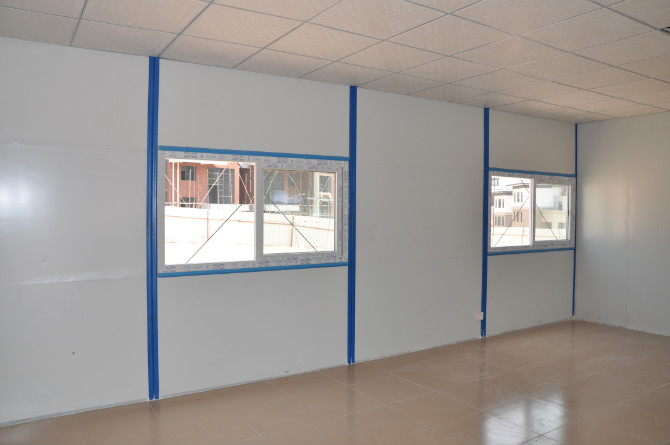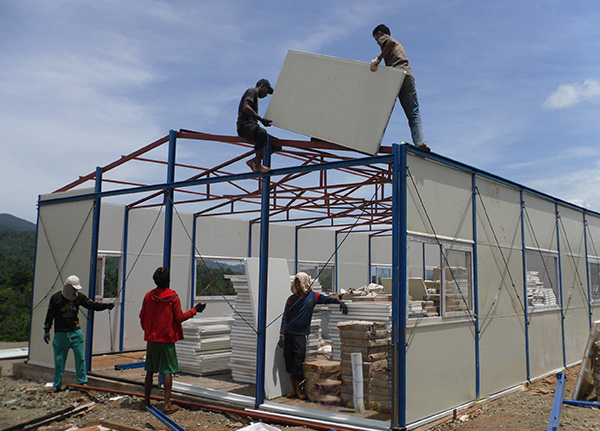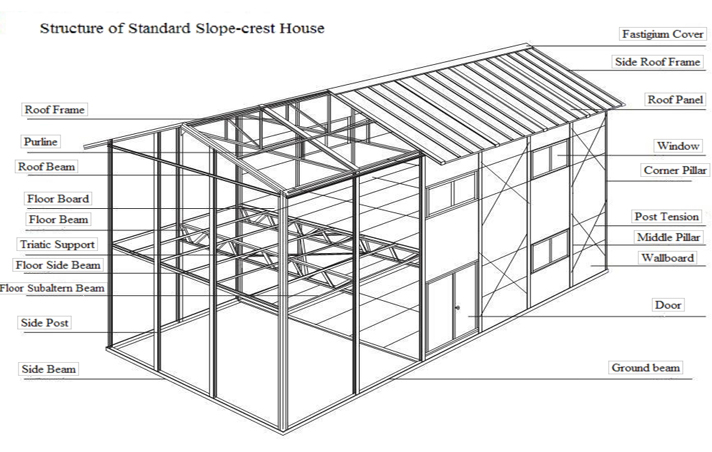 Standard layout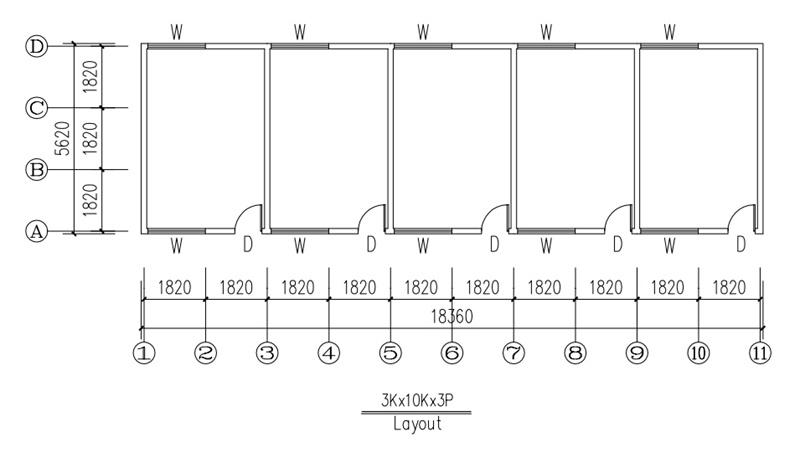 Office Layout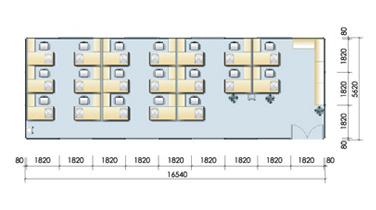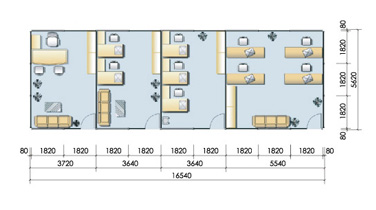 Meeting Room Layout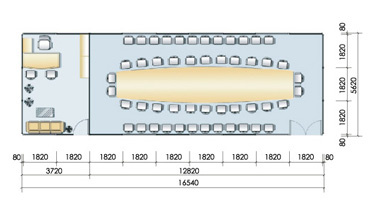 Dormitory Layout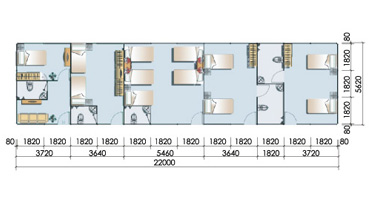 Canteen Layout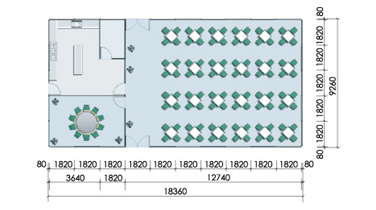 Toilet and shower room layout